3

Re – REWORKED –

REFURBISHED

 – RECYCLED
3Re provides its customers with unique, innovative solutions in the electrorecycling industry that ensure a high level of satisfaction. By keeping up with fast-changing trends in manufacturing of electronic devices such as mobile phones, smartphones, computers, tablets, touch screens, decoders, game consoles, monitors, printers and small domestic appliances, we offer you the top-quality experience in all fields of our activities, including service, refreshing and recycling.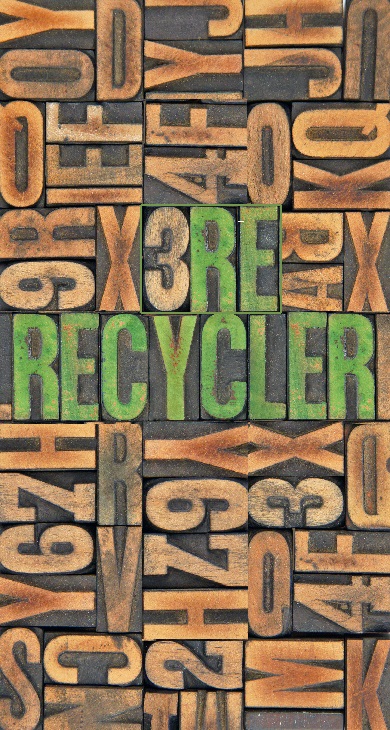 3RE PHILOSOPHY- REWORKED - REFURBISHED - RECYCLED
Firstly to REWORK, secondly to REFURBISH, and thirdly to RECYCLE collected items in a proper way.
As a highly ecologically-aware and environment protection-oriented company, we strive to make the best use of our knowledge and technologies in order to offer "new life" to electronic devices, assemblies, components and parts or, if this is not possible, to extract elements and noble metals from them.
Our R&D specialists continue to work on new ideas for a better and better use of our resources. Their creativity, involvement and stamina in pursuing this goal result in new products that not only stand for modernity, top quality, and value for money but, first of all, perfectly fit the 3Re's philosophy.
3RE DEVELOPMENT
A modern company with experience in the electrorecycling industry
We are a modern and dinamically developing company. We have the area of 7,000 square meters to our disposal. There are: an office builduing, a hall with the central managment system, and a warehouse with the space for 2, 500 pallets.
The R&D team is constantly working on the new ideas of using our recources more and more efficiently. It is very creative, devoted, and determined to reach their goals team. As a result of their work, new products are created. They are modern, good price, and the best quality products.
Those products are perfectly fitted in 3Re philosophy.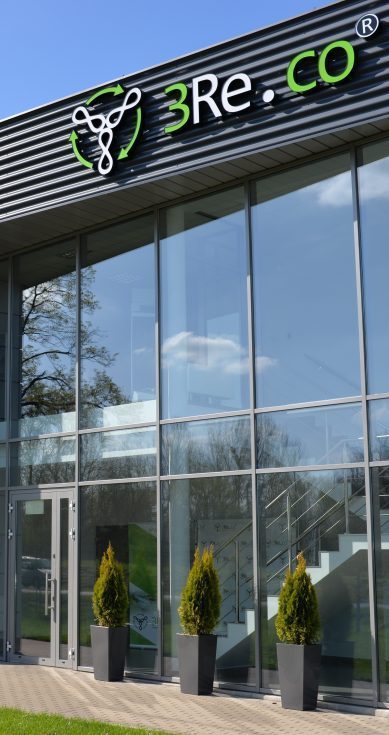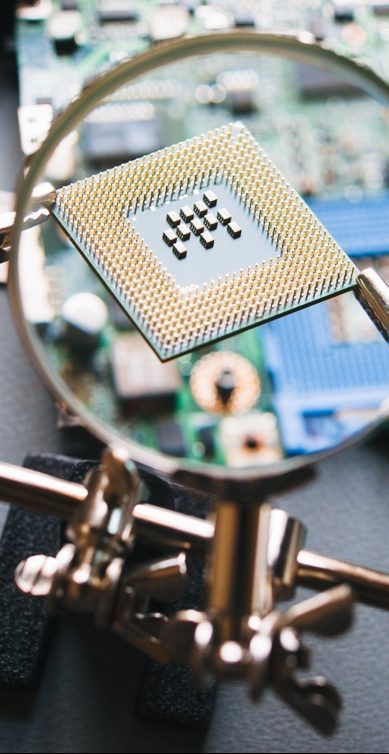 3RE TECHNOLOGY
Hi-Quality
Our facilities are equipped with the state-of-the-art technologies and are aimed at both: servicing and recycling of electronic goods. As a result, we are capable of carrying out even the most complex repairs and operations.
The processes employed by 3Re meet all the global standards and cover the entire logistic chain. We COLLECT, we CHECK, we REPAIR, we TEST, we PACK, and we SEND BACK.
Our offer also includes the thorough analysis of defective products and searching for the sources of defects. This way we contribute to the reduction of returns and to the improvement of the next generations goods.
3RE CERTYFICATES
The Awarded Company
3 Re is one of the few companies on the Polish market certified by WEELABEX.
This certification provides mantaining the highest standards in the process of the electronic waste collecting and recycling it after.
All processes, from administration to technological processes taking place in our company, are certified.
Our company is ISO 9001 and ISO 14001 certified.
It is worth to cooperate with us!